Argonaut Garage performs
Subaru Service in Berkeley, Ca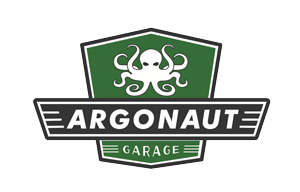 Argonaut Garage
1485 San Pablo Ave
Berkeley, Ca 94702
Subaru Repair
Reviews
"Fair and quality work"
S. Ward visited on 2/1/2019
Rated 5 out of 5 stars
I have been a customer for nearly a decade because they are positive, expedient and the level of work is always top shelf.
"Couldn't be happier"
Jean Meuris visited on 1/18/2019
Rated 5 out of 5 stars
I would tell them that you have been in business to satisfy customers for a very long time, starting in Greece in 300 BC
"Exceptional service"
Sylvia Hacaj visited on 11/18/2018
Rated 5 out of 5 stars
There's no mechanic or shop I trust more!
"Top-notch service"
Michelle Cheeseman visited on 3/5/2018
Rated 5 out of 5 stars
Don't wait. Take your auto needs straight to Argonaut. Not only are Jason and Dylan professional to a tee; they are personable; will go the extra mile for you too. The concerns I had about driving my old Subaru gave way to confidence on the road, especially when my daughter and friends are in tow. Go straight to Argonaut for top-notch service that is reasonably priced.
"Excellent and fast"
Keith Dickson visited on 11/8/2017
Rated 5 out of 5 stars
I trust Argonaut Garage to care for my cars because they are knowledgeable, fast, and committed to doing good work. Jason and his team have always gone above and beyond with their service, always taking time to explain the work they recommend, but never pressuring me to do something unnecessary. I love Argonaut Garage and will continue to take my vehicles to them for service.
"Very satisifed"
Carmen Cook visited on 9/19/2017
Rated 5 out of 5 stars
Jason and his team are excellent. Their expertise and communication are always appreciated.
"Highly recommend"
Barbara Bull visited on 4/5/2017
Rated 5 out of 5 stars
Absolutely use the Argonaut Garage. Jason is so helpful and explains things so I can understand! He has been servicing my cars for at least 10 years. I highly recommend his garage. Barbara B.
Popular Services
Change Oil and FIlter

Rotate Tires

Adjust Level

Topped Up

Replace Bulb
Popular Models
Outback
Forester
Impreza Wagon
Legacy Wagon
Impreza