Argonaut Garage performs
Honda Service in Berkeley, Ca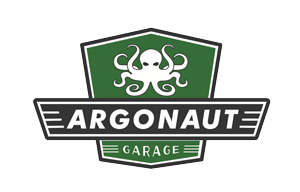 Argonaut Garage
1485 San Pablo Ave
Berkeley, Ca 94702
Honda Repair
Reviews
"Highly satisfied"
john madden visited on 1/6/2019
Rated 5 out of 5 stars
recommend
"Highly recommend"
Charley Patton visited on 11/21/2018
Rated 5 out of 5 stars
Jason & Dylan both are consummate professionals ... I always feel I receive quality service on a timely basis, without any of the "taint" from abusive mechanics. I wholeheartedly recommend Argonaut Garage for anyone looking for a reputable and reliable team of professional mechanics. The ultimate testimonial is that I sent my 81 year old mother to Argonaut, and she has been a happy client now for 3+ years!
"Great communication"
Erika Liskamm visited on 2/6/2017
Rated 5 out of 5 stars
Sometimes we say, "Can't find that kind of quality of service anymore," but Argonaut Garage is "that kind of quality" ...and some. Professional and personable-- took the time to discuss my vehicle, what they would investigate and why. They checked in me during the day, then when I went to pick up my car, Jason went over the details with me. And because he's so 21st century, all customers can log into their account anytime to see their service records, notes, and any photos. That's crazy good quality of service! No need to ever go anywhere else!
"Excellent"
Dina Tasini visited on 12/23/2016
Rated 5 out of 5 stars
Excellent service with an honest touch.
"Honest"
Karen Veitch visited on 10/8/2016
Rated 5 out of 5 stars
Friendly and honest. I appreciate the work ethic and time they put into every job.
"Excellent"
Sharon Roberts visited on 9/7/2016
Rated 5 out of 5 stars
The work is excellent; Jason and his staff are totally trustworthy, skilled, reliable. The information they provide is thorough; customer service excellent. Topnotch place and people.
Popular Services
Change Oil and FIlter

Rotate Tires

Replace cabin filter

Replace Tires

Topped Up
Popular Models
Civic
Accord
CR-V
Odyssey
Fit